~∞~

~∞~
"I Am That I Am Now, as I move towards what I Am becoming;
I Am Me becoming We, Creating in All Directions into Infinity."
~∞~Maria Celeste Garcia~∞~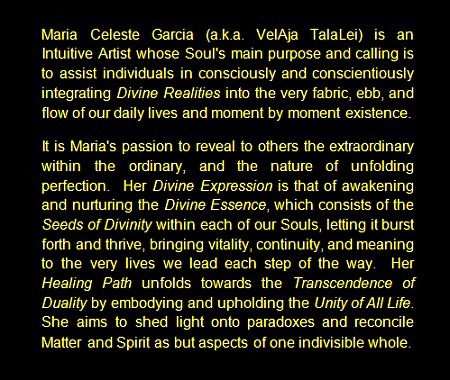 ~∞~
"I AM A SPARK...
I Am That I Am:
A Spark; A Perspective; A Divine Expression;
A Perennial Child with the same
Infinite Potential, Presence and Sentience
as the One Greate 'I AM'.
You are as well."
~∞~Maria Celeste Garcia~∞~
~∞~
View Maria Celeste Garcia's profile
---
| Home | Site Map | Back to Top | Next Page |
---

---
---